Cheap Skip Bins Sydney | Blue Heeler Bins
We at Blue Heeler Bins are professionals who provide a wide range of services to customers in Sydney, Australia (Inner West, St George, Eastern suburbs, Liverpool and Sutherland). These include such services as skip bin hiring and rubbish removal.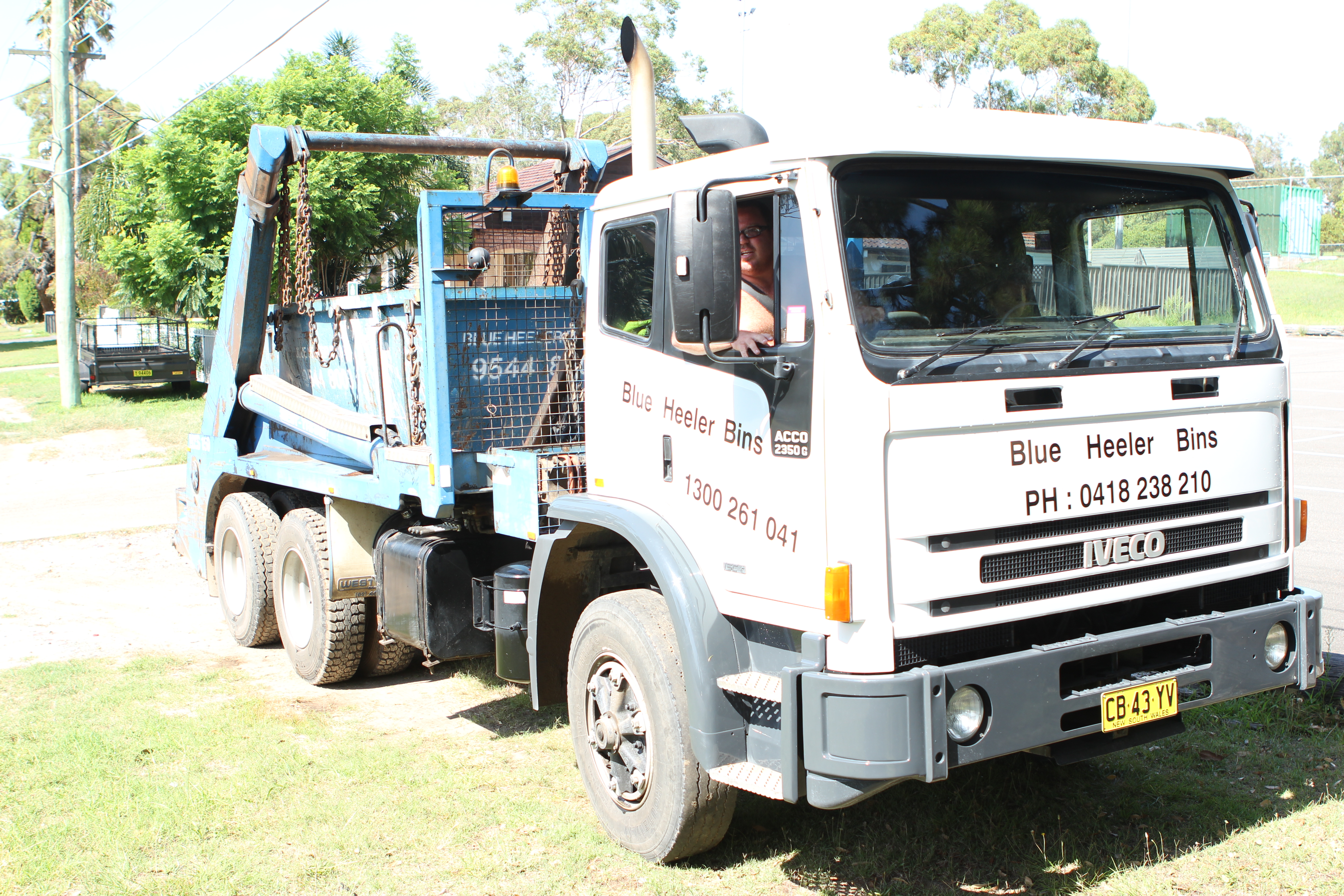 Skip Bins
Blue Heeler Bins are committed to providing top quality skip bins for hiring. We guarantee this quality not only with our skip bins but with our pricing, ensuring that you get value for money with prices accurate to the size of the bins provided. Furthermore, we guarantee that you will always receive the correct bin size you ordered, which may not always be provided by other businesses that provide cheap skip bins, Sydney.
The skip bins we provide come in a variety of sizes, which include the following:
9cube: 4.5m x 1.5m x 1.6m.
7cube: 4.5m x 1.2m x 1.6m.
6cube: 3.4m x 1.3m x 1.6m.
4cube: 3.3m x 1.0m x 1.5m.
3cube: 2.9m x 0.9m x 1.5m.
2cube: 1.9m x 0.9m x 1.5m.
We also provide crane bins in a variety of sizes, which can be found on our website at http://www.blueheelerbins.com.au/bins/.
If you are interested in hiring cheap skip bins Sydney, call Blue Heeler Bins on (02) 9544 8000 or 0418 238 210 today!
Rubbish Removal
As well as our exemplary skip bin hiring services, we at Blue Heeler Bins also provide efficient and professional rubbish removal services, for which we guarantee are 100% satisfactory. We provide rubbish removal services to a wide service area within and around Sydney. For a full list of the areas to which we provide rubbish removal, go to the Service Area section of our website, which can be found at http://www.blueheelerbins.com.au/service-area/.
Our professional and well-trained staff that will, with efficiency, punctuality and a friendly attitude, take care of all of your rubbish removal needs, whether your rubbish is industrial, recyclables or garden waste. If you need to have rubbish removed from your residence, from deceased estates or if you just want to clean up your yard, Blue Heeler Bins will do so. No job is too big or too small for us.
If you are interested in engaging our skip bin hire or rubbish removal services in Sydney you can contact us by calling us on (02) 9544 8000 or 0418 238 210. We look forward to hearing from you!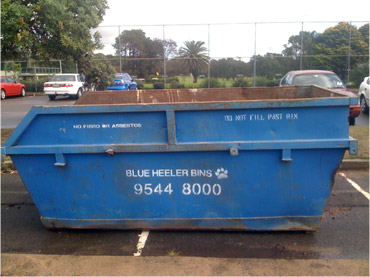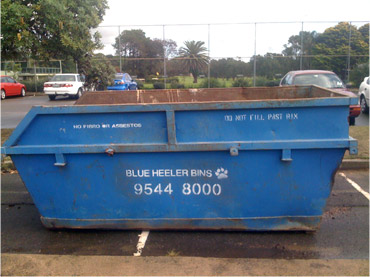 Cheap Skip Bins Sydney – Rubbish Removal Sydney