Rubbish Skip Bin Hire in Mascot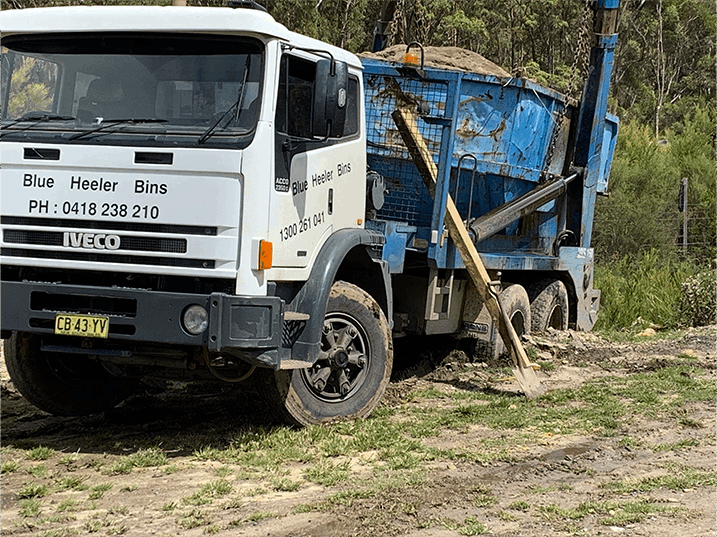 test
test
test
test
So whether you have a DIY for kitchen cleaning, yard cleaning or getting renovations done at home or your office spaces, our rubbish bin hire services would be a perfect choice. Our services are also a great match for property owners who need daily skip bin hire in Mascot for their rubbish removal. For fast and efficient skip bin hire in Mascot, call Blue Heeler Bins today for all your rubbish removal needs.
We at Blue Heeler bins have been providing maximum customer satisfaction by providing tailored services for their Skip Bin Hire. We have skip bins of various sizes ranging from 2,3,4,6,7,9,12 cubic meters and assure you the perfect size skip bin hire always. We provide skip bin hire across Mascot at an affordable rate.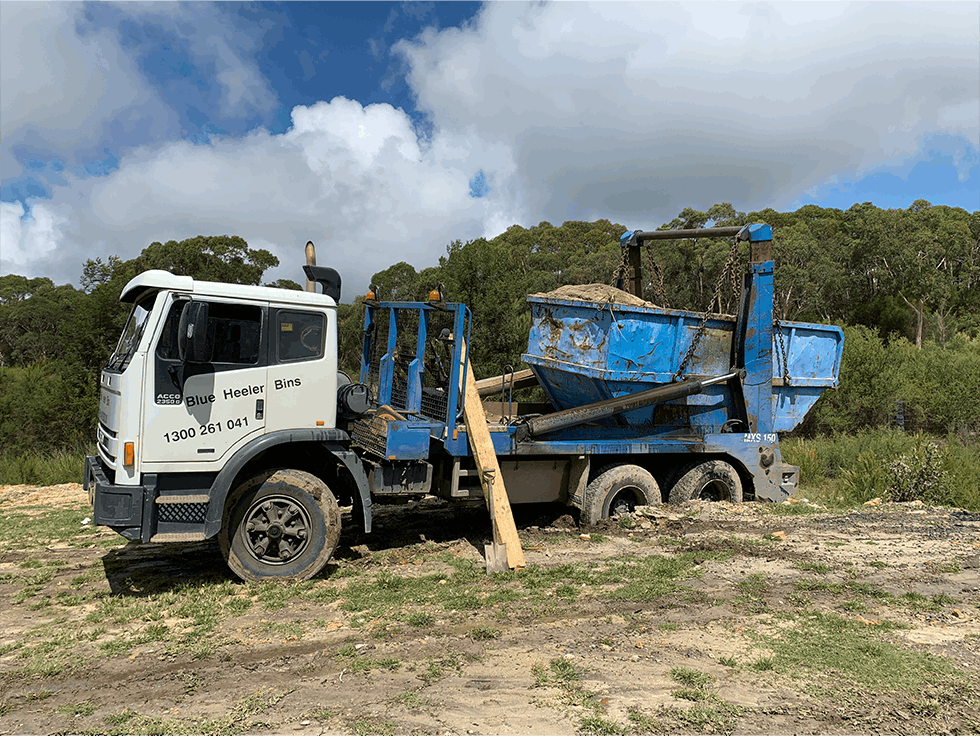 test
test
test
test
Our main aim at Blue Heeler Bins is to provide you with simple, cost-efficient, personalised and effective skip bin hire and rubbish removal service in a hassle-free way. We have over 20 years of experience in providing professional services for rubbish bin hire, you can be assured of no mess and no-nonsense services in Mascot for waste removal. We also provide prompt same-day waste disposal services to avoid any damages to nearby properties or any safety hazard.
For compact locations where a larger skip bin cannot fit or places where you need rubbish removal of smaller size, we have crane bins for easier maneuver and fit under any height restrictions.
Our Services For Skip Bin Hire In Mascot Includes:
Household Rubbish Removal: If you have undertaken a residential project then our rubbish bin hire will provide you with a customised skip bin for the bathroom, kitchen renovations, attic cleaning, yard cleaning, etc. We would recommend a skip bin of size 2: 7 cubic meters for low to the highest rubbish removal for household waste removal.
Builders Rubbish Removal: Our skip bins for hire in Mascot are ideal for builders' waste management. Our skip bins can handle different construction waste. Having skip bins of various sizes is a bonus for your builders' rubbish removal and disposal in Mascot. Skip bin sizes from 2: 9 cubic meters are generally the most preferred options.
Commercial Rubbish Removal: Blue Heeler Bins offers tailored services for skip bin hire in Mascot. Our skip bins can be hired anytime and will be delivered to your destination in the shortest turnaround time. Our services are included for commercial waste, food waste, paper waste and glass waste. We have a flexible approach for waste and rubbish removal in Mascot. We have skip bin sizes from 2: 12 cubic meters that you can choose from for your commercial rubbish removal in Mascot.
Industrial Waste Removal: We provide skip bin hire in Mascot for a wide range of industrial waste and rubbish disposal safely and securely. We always have additional skip bins in reserve so that you are never disappointed about the availability of skip bins. Our timely services for skip bin drop-off and pick-up from your site is our selling point.
The Ideal Rubbish Quality that Our Skip Bin can handle:
2 and 3 cubic meters skip bin: They can hold between 20-30 bin bags. Ideal for small clean-ups, household jobs and small domestic jobs in Mascot.
4 and 6 cubic meters skip bin: They can hold about 30: 70 bin bags. They are generally brought by builders, house moving, medium-size domestic jobs in Mascot.
7 and 9 cubic meters skip bin: With the capacity to hold between 70-120 bin bags, they are hired mainly for renovation, rubbish removal, heavy builders work and large domestic jobs in Mascot.
12 cubic meter skip bin: They can hold close to 150 bin bags and are perfect for large amounts of rubbish removal from industrial and commercial spaces, renovations, etc. in Mascot.
BE ASSURED THAT WITH BLUE HEELER BINS
you will receive services tailored exactly to what you ordered
If you order a 4 cubic meter bin, you are getting a 4 cubic meter bin, not 3 or 3.5.
That's our guarantee.
Do you ever find yourself with a large amount of rubbish or waste to handle? Do you need to hire a skip bin, or would you rather have experts take care of it instead? Look no further, because all of your rubbish removal & skip bin hire needs can be met right here.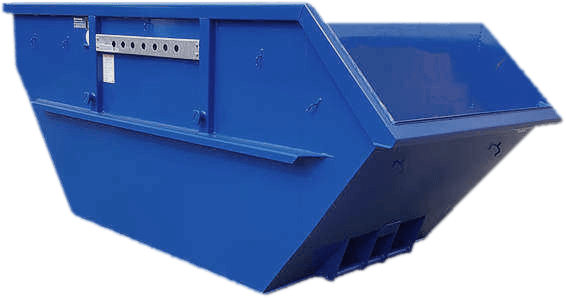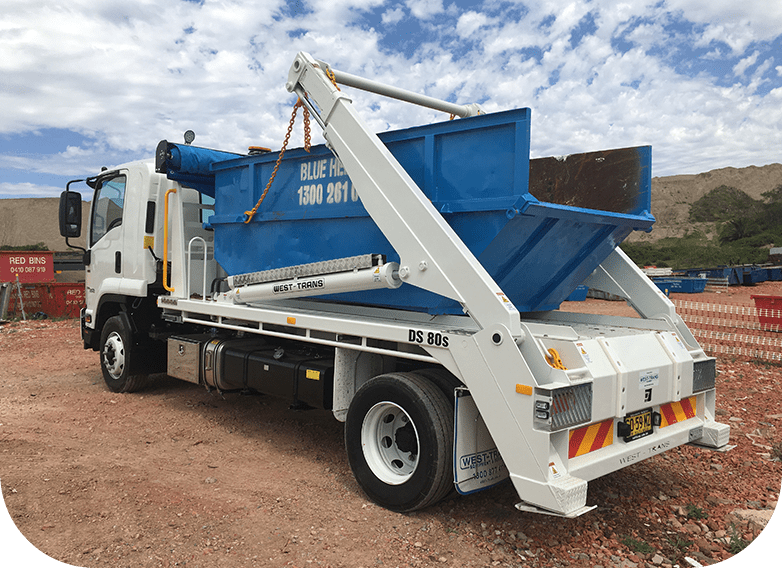 test
test
test
test
Our expert team from Blue Heeler Bins are always available to help you with your skip bin hire needs in Mascot. Feel free to contact us on 02 9056 8105 or 0418 238 210. If you are confused about the skip bin size for your projects, our experts after understanding your needs will provide you with your exact skip bin in Mascot to clear out your rubbish in a convenient, fast and efficient way. We also have the best quotes at an affordable rate to meet your budget needs for our skip bin services in Mascot.
What Our Clients Say

I found Scott and his team really reliable. They did everything they said they would, turned up within the time frame they gave, trustworthy and very helpful. I would absolutely recommend them to anyone.
Vicki Bailey

Highly recommend this company for fabulous service. I called for a bin late afternoon and inspite of doubts that the bin could be delivered before 10am the next morning, I had one just after 7am. Scott was obliging and helpful and the driver was also very polite and very careful with placing the bin in a difficult spot out of the way of other machinery and activities.
A G

We booked Blue Heeler Bins for waste removal service, for our new property in Cherrybook .We tried them because they were known to be the most cost-efficient method in our area for removing vast amount of waste.The truck was big enough to take up the waste and the driver was polite and professional and also helped us with the loading. I scheduled the pickup online and they came the very next day. I would definitely recommend Blue Heeler Bins for waste removal services.
Charles Culpin

This was my first time using a skip bin company, and Scott and his drivers were just great. Friendly and super helpful, they made every effort to accomodate my needs, and they did every time. I would recommend them highly, they saved my butt a few times and did it with a smile.
Bruce Hollis
{"video_yurl":"false"}