Reliable Skip Bin Hire Service Provider in Lilyfield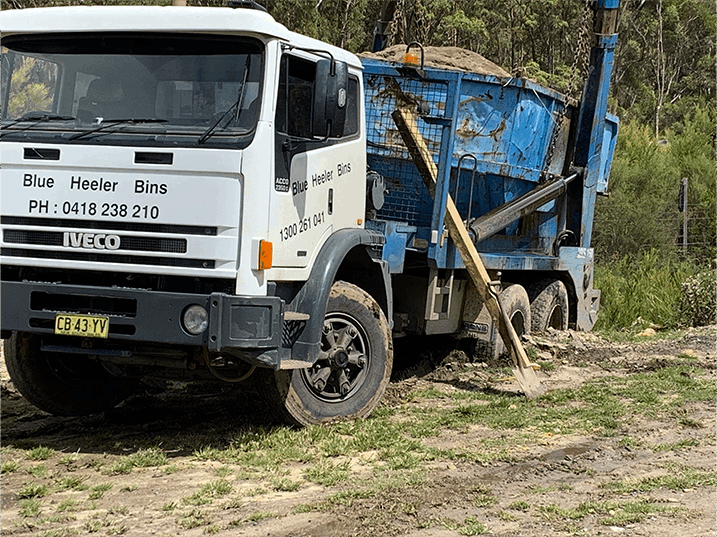 test
test
test
test
We deliver our skip bin for hire in Lilyfield to be placed in private property and open spaces where they can be legally placed following all the council rules and regulations. Our skip bins can be hired at any time and will be delivered to you in the shortest turnaround. For the best quality skip bin hire in Lilyfield you can always be assured to get one from Blue Heeler Bins.
Regardless of a reconstruction project, office or home cleanout, industrial waste or just garbage disposal, cleaning up homes or tidying your spaces can be a hassle. Even if you somehow manage to crack the code for waste disposal, the process can be quite costly, time-consuming, dangerous, and you would have to separate the recyclable components. So, it's better to rely on experts who provide quality skip bin hire service in Lilyfield for the best rubbish and waste management solutions.
Leaders of Skip Bin Hire Service in Lilyfield
Get the best rates and find how Blue Heeler Bins can help you with skip bin hire. Having been in this business for over 20-years, we have helped out our customers with custom skip bin hire. Our skip bin for hire is available in multiple sizes and are easy to book at your convenience at our website.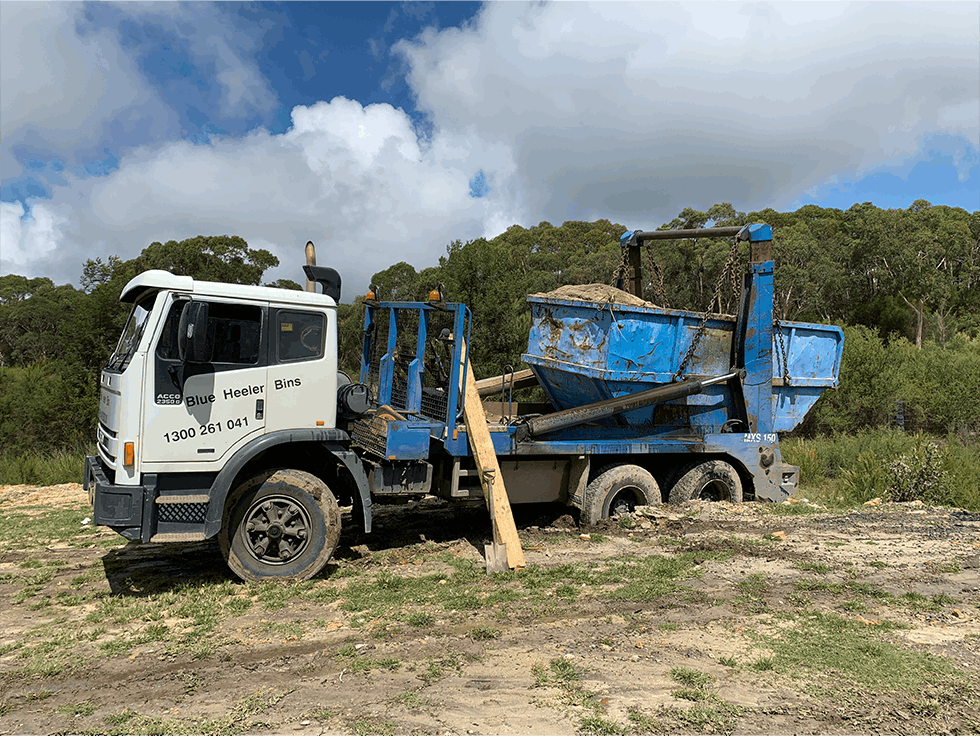 test
test
test
test
How Blue Heeler Bins Help You With Skip Bin Hire In Lilyfield-
Hiring a Skip Bin can certainly make your life simpler in more than one way. Be it for household waste management, construction projects or junk removal from commercial businesses, we have got you covered with premium quality skip bin hire in Lilyfield.
We make waste disposal convenient:
While discarding waste without any help may feel like the best idea at first, utilising a skip bin hire service implies much more significant benefits and hassle-free rubbish removal, especially if you have undertaken a renovation or development project that creates more than your normal domestic junk.
Rather than keeping a stock of the waste and sorting it yourself, hiring professional rubbish removers who will gather your rubbish and waste in a skip bin at a fixed time that you decide on, transport it and sort through it for you seems more efficient. It truly is that simple when you hire our skip bin service.
Hiring our skip bin is more cost-efficient:
Skip Bin Hire is a more practical way to eliminate your waste than getting it done yourself. When considering waste removal as a DIY project, you will have to arrange a skip bin yourself, arrange your transportation, and think about filling the skip bin and loading it on the truck. You have to take precautions when disposing of your waste without harming the environment. By hiring skip bin professional services, you need not worry about any of these and your waste will be disposed of safely and securely.
BE ASSURED THAT WITH BLUE HEELER BINS
you will receive services tailored exactly to what you ordered
If you order a 4 cubic meter bin, you are getting a 4 cubic meter bin, not 3 or 3.5.
That's our guarantee.
Do you ever find yourself with a large amount of rubbish or waste to handle? Do you need to hire a skip bin, or would you rather have experts take care of it instead? Look no further, because all of your rubbish removal & skip bin hire needs can be met right here.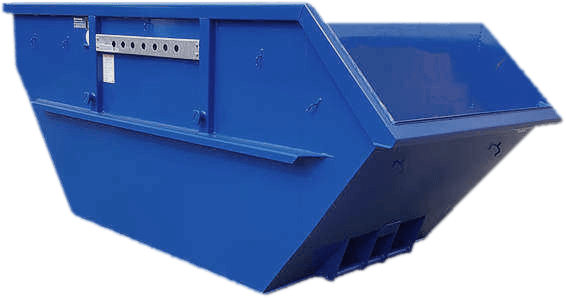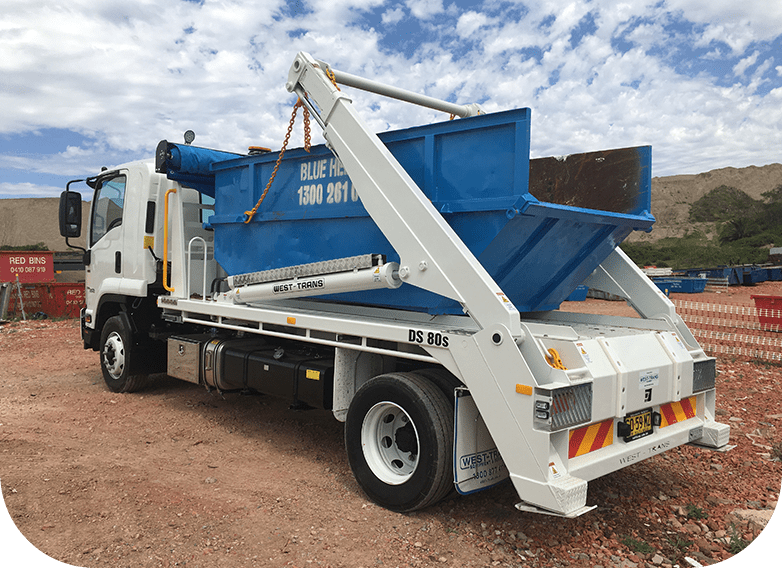 test
test
test
test
We provide Eco-friendly Skip Bin Hire Services:
We ensure to do our part to help reduce the carbon footprint. As we are one of the most trusted and leading skip bin hire service providers in Lilyfield, we see to it that the waste is properly segregated and disposed of. Disposing of your waste can sometimes lead to confusion about which items can be recycled. Our trained and experienced staff at Blue Wheeler Bins will see to it that every waste is properly separated and recycled in Lilyfield so that you can remain stress-free about your waste disposal by hiring our skip bin service.
Regardless of whether you hire a skip bin for individual or business use, it is the more secure alternative for rubbish and waste management. At home, an insufficient waste removal strategy can hurt your friends and family. There could be some legal battles for a business if proper rubbish and waste management are not followed. Our skip bin hires in Lilyfield will streamline your waste removal and disposal at an affordable rate and offer quality services at the same time.
At Blue Heeler Bins, you can be assured to get skip bin hire at various sizes from 2m3 to 12m3 to help with the overall cleaning of your waste in one go. Reach out to us at 02 9056 8105 or 0418 238 210 to get the best quotes for skip bin hire in Lilyfield. Our customer-friendly sales team will help you with all your queries to provide you with custom-tailored skip bin hire services at no extra cost. Our monthly promos and offers can help in additional cost reduction of our skip bin hire service.
What Our Clients Say

I found Scott and his team really reliable. They did everything they said they would, turned up within the time frame they gave, trustworthy and very helpful. I would absolutely recommend them to anyone.
Vicki Bailey

Highly recommend this company for fabulous service. I called for a bin late afternoon and inspite of doubts that the bin could be delivered before 10am the next morning, I had one just after 7am. Scott was obliging and helpful and the driver was also very polite and very careful with placing the bin in a difficult spot out of the way of other machinery and activities.
A G

We booked Blue Heeler Bins for waste removal service, for our new property in Cherrybook .We tried them because they were known to be the most cost-efficient method in our area for removing vast amount of waste.The truck was big enough to take up the waste and the driver was polite and professional and also helped us with the loading. I scheduled the pickup online and they came the very next day. I would definitely recommend Blue Heeler Bins for waste removal services.
Charles Culpin

This was my first time using a skip bin company, and Scott and his drivers were just great. Friendly and super helpful, they made every effort to accomodate my needs, and they did every time. I would recommend them highly, they saved my butt a few times and did it with a smile.
Bruce Hollis
{"video_yurl":"false"}