Skip Bin Hire Cronulla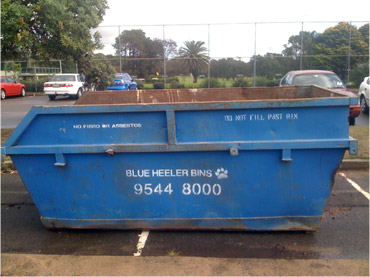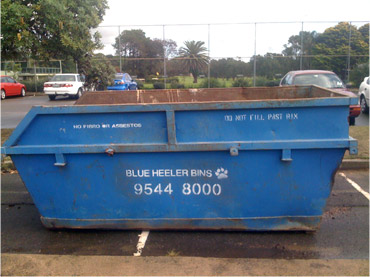 With over 20 years of experience in the skip bin industry, Blue Heeler bins is the specialists when it comes to skip bin hires in Cronulla. We are available for skip bin hire in Cronulla. Choosing us could be one of the best decisions you've ever made, because by hiring us, you get guaranteed high-quality service. We make sure to deliver our the bins on time, exactly on the day you want it to be delivered. We also don't forget about double-checking to make sure that the specifications of bins are right and is according to your requests. We take every step necessary to give you the best service possible. We strive to achieve 100% full customer satisfaction by considering every little detail that comes with our service; from consultations to the delivery process.
Blue Heeler Bins is a very well-established company that provides commercial and residential customers with reliable Skip Bin Hire in Cronulla.  We are very particular with the manner in which we run our business and ensure that the bins reach you at the designated time and that they are picked up on schedule too.  We maintain very reasonable pricing which provides you value for money. In addition to skip bin hire, we also handle removals for:
Yard clean ups
Industrial cleanups
Renovation Cleanups
Garage cleaning
Green waste clearing
Residential property cleanups
Commercial property cleanups
Spring cleaning
Office & shop cleanups
Deceased estates
No Rubbish is Too Big or Too Small
At Blue Heeler Bins, we believe that there is no job too big or too small for us to handle. No matter what kind of rubbish or what the scale of the job is, we take in your requests and give you the most outstanding service in the most effective manner. Our team is more than excited to work with you and remove any waste or rubbish from your property in Cronulla. We offer a range of bins that varies in size to suit the amount of waste you're expecting to have. Our waste removal service applies to both residential and industrial properties, which includes yard clean-ups, renovations, deceased estates, and many more!
Efficient Waste Removal
If you decide to handle rubbish removal on your property yourself, it can eat into your leisure time. The best option is to hire our rubbish removal services. These are handled in an expert manner and all the waste will be removed efficiently and quickly.  There could be times when you only need Skip Bin Hire.  We can provide you with the size of bins you need and they will be delivered to your doorstep. This saves you a trip to the tip; in addition we make sure that most of the waste is recycled and the rest will be sent to the landfills.
Why Customers Prefer Our Services
When you are looking for dependable Skip Bin Hire in Cronulla, it's important to hire the services of an experienced company.  We have the resources as well as the expertise to provide you the kind of services you need and we offer:
Customised solutions
Personalised approach
Reasonable pricing
Excellent customer service
Dependability
Timely services
Handle all waste types
No hidden charges
For high quality Skip Bin Hire in Cronulla, call Blue Heeler Bins on 02 9056 8105 or contact us through this online form.
Rubbish Removal Experts
Our team of rubbish removal experts are also mixed/heavy-load specialists that will guarantee to deliver only the most outstanding service. We guarantee to arrive on time as you have requested. We offer same day turnaround for all our customers by request. We also offer realistic prices that guarantees that you get what you paid for. Moreover, we make sure that our prices are upfront and honest, giving no room for any hidden charges for when you complete your payment.
Please feel free to contact us for consultation or bookings on 02 9056 8105 or by filling in our online form.