Superb Skip Bin Hire Services Near Caringbah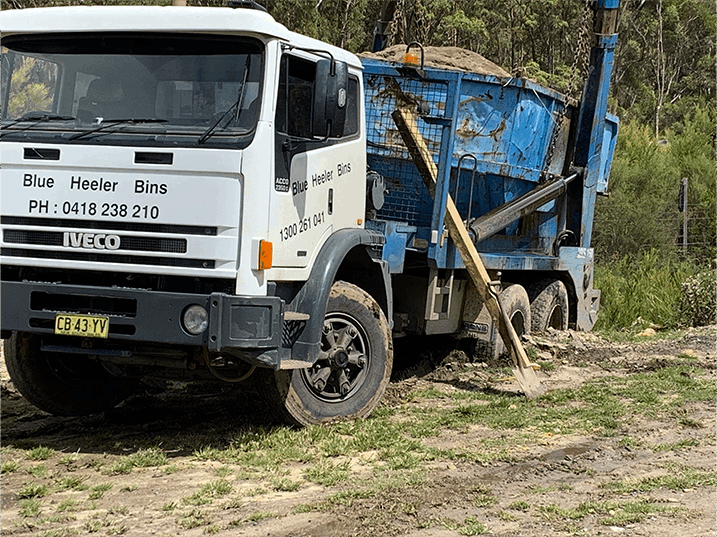 test
test
test
test
Every one of our skips may be used for either standard trash or green waste. There are specific skips available for use with hard fill and hazardous materials. Used automobile tyres are another item that we are able to dispose of. Simply give us a call so we can discuss your specific requirements.
Our Waste Recovery and Skip Bin Services
We all hope that our children and grandchildren will be able to appreciate the beauty of our nation. Because there is only one ecosystem for all of us to share, we need to collaborate in order to protect and maintain it. This is the most important aspect of what we do.
We believe in pulling up our sleeves and doing whatever it takes to maintain the country looking its best, whether that means converting landfill gas into electricity, recycling organic waste into compost, or restoring the pristine state of our beaches.
Blue Heeler Bins, which is composed of industry specialists, is aware that waste is not something that you really need to be concerned about when you are running a business. Therefore, why not let us handle the situation? We are a business that is owned and run entirely within the local community, and we have been providing skip bin hire in Caringbah for more than 20 years. We provide a service that is both affordable and comprehensive, and it includes a number of different kinds of skip bin hire and tiny skips.
Blue Heeler Bins can provide you with a skip that is appropriate for the task at hand. We provide hard fill skip bins for soil, clay, concrete, rocks, and sand; skips for hazardous items; skips for general and green waste.
Depending on the amount of rubbish you have, our skip bins may be filled in a variety of various ways. We have gantry entrance bins for waste that are somewhat larger bins for enormous volumes of rubbish, and micro skips for projects that aren't very big.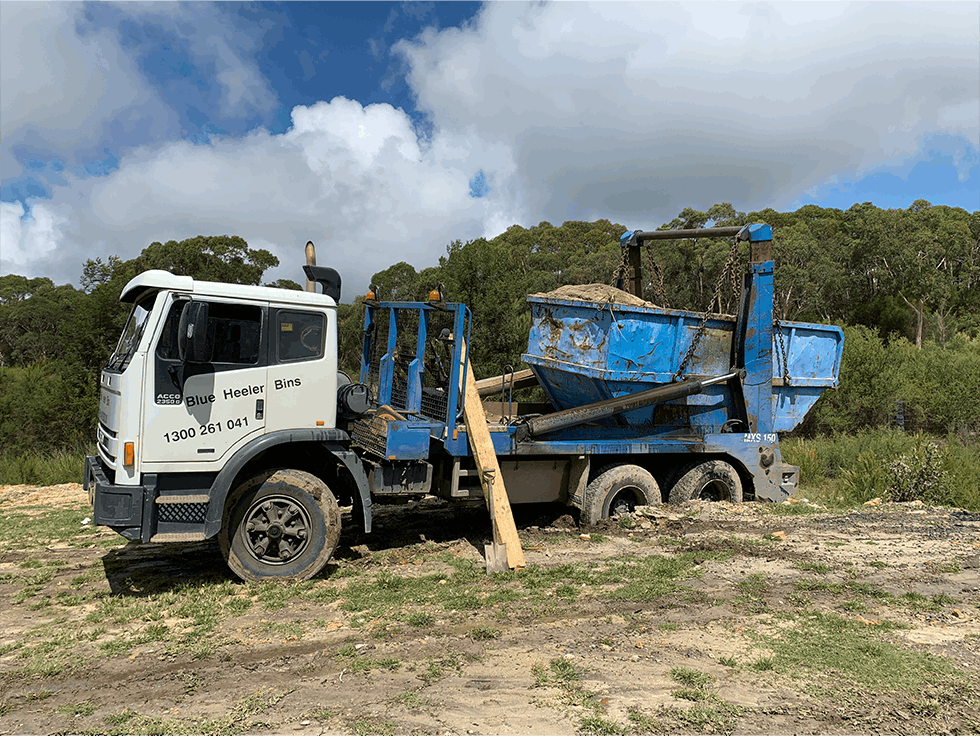 test
test
test
test
In order to aid with optimising sustainability, we provide a broad selection of solutions that have been shown to be effective, and we are also always inventing in order to produce new solutions that are tailored to the specific requirements of each of our clients. The combination of traditional innovation, a strong emphasis on teamwork, and an unwavering dedication to the conservation of the Australian natural beauty and natural resources results in the most favourable outcomes for both our clients and the environment.
Facilities and activities run by environmental organisations are widely considered to be among the most ecologically responsible in Australia. This reputation dates back many years. We make significant financial investments and commitments of our resources to guarantee that we are meeting the most stringent environmental requirements and providing the most cutting-edge and long-term solutions.
BE ASSURED THAT WITH BLUE HEELER BINS
you will receive services tailored exactly to what you ordered
If you order a 4 cubic meter bin, you are getting a 4 cubic meter bin, not 3 or 3.5.
That's our guarantee.
Do you ever find yourself with a large amount of rubbish or waste to handle? Do you need to hire a skip bin, or would you rather have experts take care of it instead? Look no further, because all of your rubbish removal & skip bin hire needs can be met right here.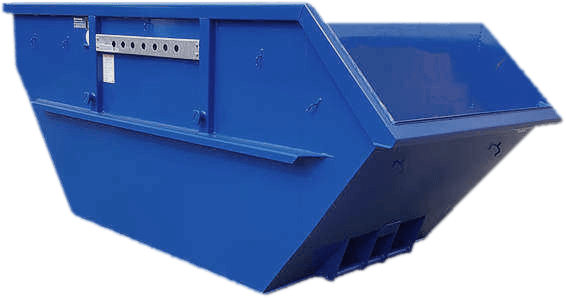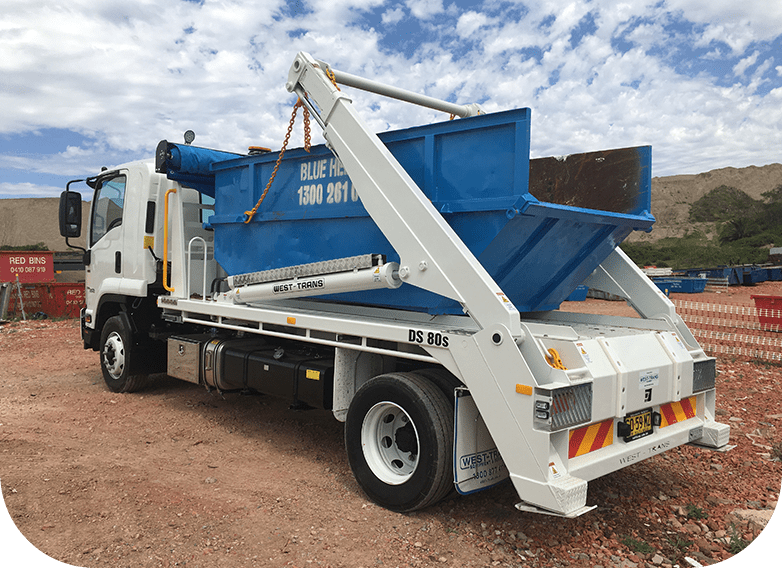 test
test
test
test
Just Who Are We?
Owned and managed by localities, Blue Heeler Bins provide trash management solutions such as skip bin hire that are kind to the environment and we make it our business to keep the Caringbah area clean. You may rent any of the commercial, industrial, or residential bins from our extensive selection, including skip bin hire, permanent bins, and other bins.
We prioritise providing excellent service, so you can count on us to deliver the skips in a timely manner. We not only supply waste bins, but we also recycle the contents of the bins, which contributes to the protection of the environment by lowering the amount of carbon dioxide that we emit.
We offer the appropriate product and service to match your needs, whether you are looking for temporary or permanent solutions for waste management at a price that is competitive.
Contact Us Today!
Please give Blue Heeler Bins a call if you have any questions or if you need assistance with skip bin hire near Caringbah or in determining the appropriate size skip for your project. We won't engage in trash talk! We will provide you with straightforward and expert guidance on your requirements for waste removal.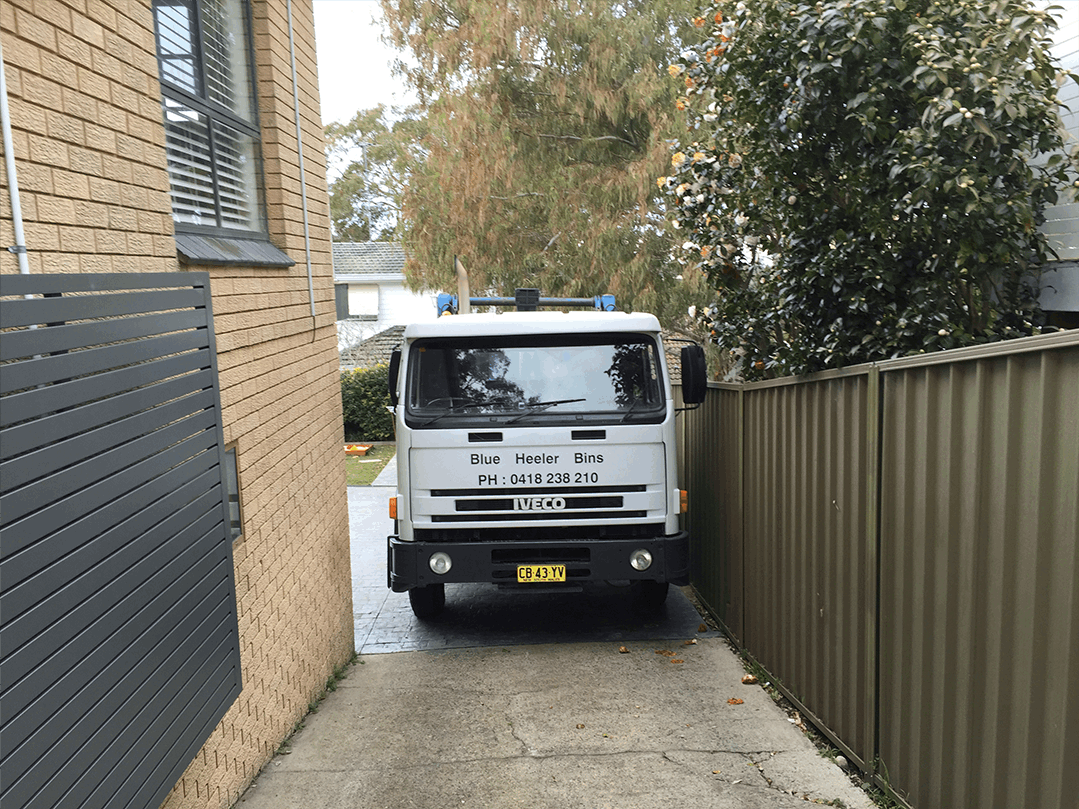 test
test
test
test
What Our Clients Say

I found Scott and his team really reliable. They did everything they said they would, turned up within the time frame they gave, trustworthy and very helpful. I would absolutely recommend them to anyone.
Vicki Bailey

Highly recommend this company for fabulous service. I called for a bin late afternoon and inspite of doubts that the bin could be delivered before 10am the next morning, I had one just after 7am. Scott was obliging and helpful and the driver was also very polite and very careful with placing the bin in a difficult spot out of the way of other machinery and activities.
A G

We booked Blue Heeler Bins for waste removal service, for our new property in Cherrybook .We tried them because they were known to be the most cost-efficient method in our area for removing vast amount of waste.The truck was big enough to take up the waste and the driver was polite and professional and also helped us with the loading. I scheduled the pickup online and they came the very next day. I would definitely recommend Blue Heeler Bins for waste removal services.
Charles Culpin

This was my first time using a skip bin company, and Scott and his drivers were just great. Friendly and super helpful, they made every effort to accomodate my needs, and they did every time. I would recommend them highly, they saved my butt a few times and did it with a smile.
Bruce Hollis
{"video_yurl":"false"}