Rubbish Removal Marrickville
Reliable Rubbish Removal Services in Marrickville, Sydney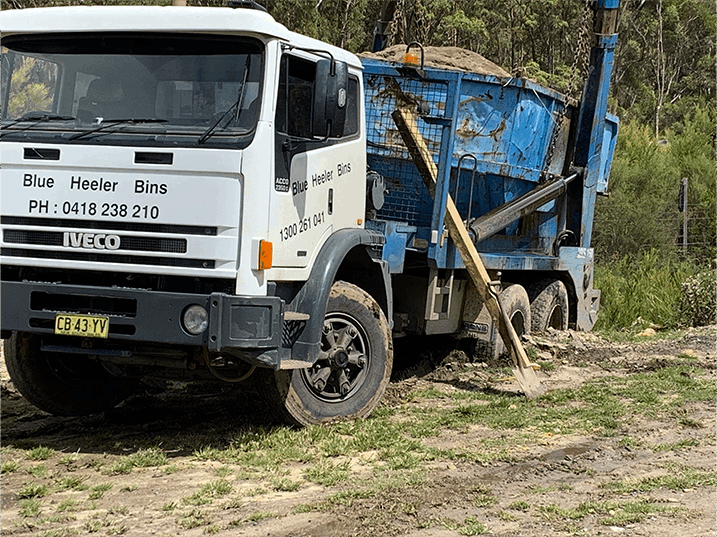 test
test
test
test
We provide a 100% guarantee for the best rubbish removal and rubbish collection services in Sydney. Our professionals are well trained and are highly professional, having specialised equipment to dismantle all your unwanted rubbish. We even clean up the areas so that you can resume using your spaces for optimal use. We will help your residential and commercial spaces obtain social responsibility goals by providing a greener footprint with eco-friendly rubbish collection services and disposal in Marrickville, Sydney.
Complete Rubbish Removal Services in Marrickville
At Blue Heeler Bins, we help you with rubbish collection service and fully integrated disposal solutions. Our team provides dedicated rubbish removal services in Marrickville, Sydney Whether you are getting your home renovations done or redesigning your offices, getting rid of the rubbish generated can be quite stressful and costly.
With the help of Blue Heeler Bins, you can be assured of fast and efficient residential, commercial and industrial rubbish removal in Marrickville, Sydney. We are not like other rubbish removal companies as we are fully engaged in our rubbish removal services in Sydney.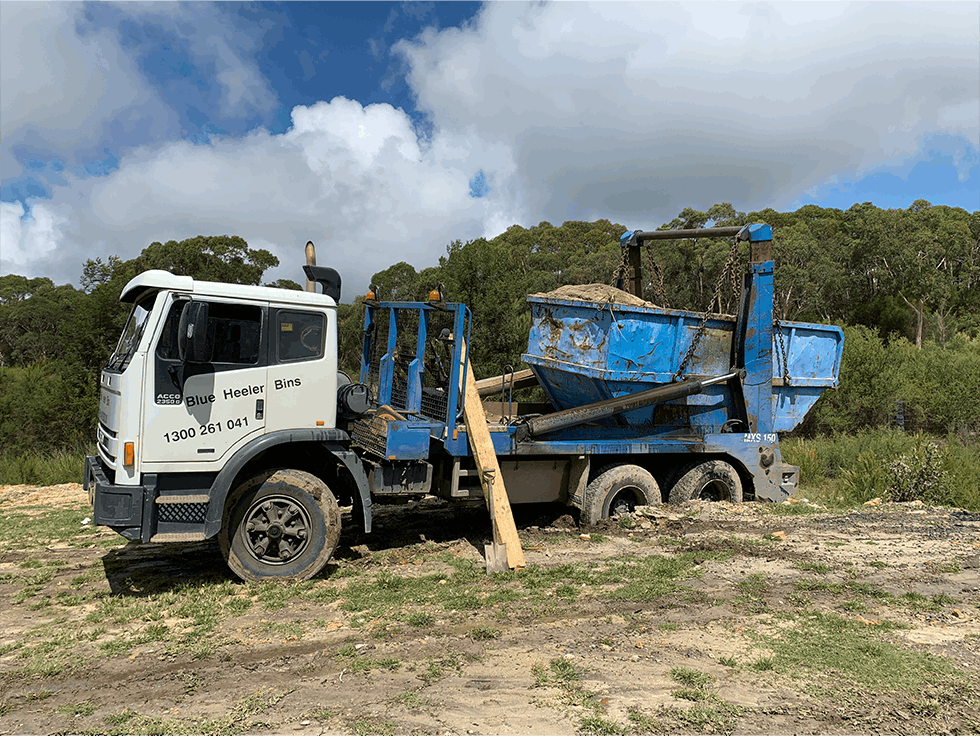 test
test
test
test
Enjoy hassle-free rubbish removal services in Marrickville, Sydney:
Blue Heeler Bins will help you with all your rubbish removal in Marrickville for residential and commercial spaces. For our services, you can visit our website and fill in the requirements and skip bin size to get a free quote for our rubbish removal service. If you are unsure about the size to choose for our skip bin, you can reach out to us and our friendly and knowledgeable team will help you find the perfect fit. We will get your rubbish removed at the earliest so that you can resume enjoying a clean and clutter-free space.
Letting a rubbish build-up in your spaces may attract rodents and other insects and may also lead to health problems. It may lead to unwanted smells. We offer the best professional services for rubbish removal in Marrickville. We undertake all your rubbish removal safely and securely for rubbish clearance, house clearance and commercial waste removal in Marrickville, Sydney.
We are a local, friendly, reliable and affordable company for rubbish removal in Marrickville. With over 20 years of service in the business, we see to it that all our customers are fully satisfied with our services. Aside from rubbish removal in Marrickville, we also have skip bins that you can hire to store your rubbish and call us when they get filled.
Why choose our professional services for rubbish removal in Marrickville?
We at Blue Heeler Bins guarantee bespoken and reliable rubbish removal services for domestic and commercial spaces.
We offer fully integrated services for rubbish removal in the fastest turnaround.
We have modern tools and expertise to help you with rubbish removal safely and securely.
We follow a streamlined process for rubbish removal in Marrickville, so you can remain stress-free about our services.
We are just a call away with our rubbish removal service offered 24/7.
We also provide dependable rubbish collection services from home renovations, garden cleaning to office redesigns.
We are mixed and heavy-load specialists and offer quick and efficient service for rubbish removal in Marrickville.
Some Tips For Rubbish Removal in Marrickville-
Rubbish removal is one of the most common problems faced by many property owners in Marrickville. It can quite often turn out to be a stressful and expensive procedure. But proper guidance and help with rubbish removal can be quite fun. Blue Heeler Bins is your one-stop solution for quality services related to rubbish removal in Marrickville. By choosing our service as mentioned above, you can reduce your stress and get work completed at affordable rates.
BE ASSURED THAT WITH BLUE HEELER BINS
you will receive services tailored exactly to what you ordered
If you order a 4 cubic meter bin, you are getting a 4 cubic meter bin, not 3 or 3.5.
That's our guarantee.
Do you ever find yourself with a large amount of rubbish or waste to handle? Do you need to hire a skip bin, or would you rather have experts take care of it instead? Look no further, because all of your rubbish removal & skip bin hire needs can be met right here.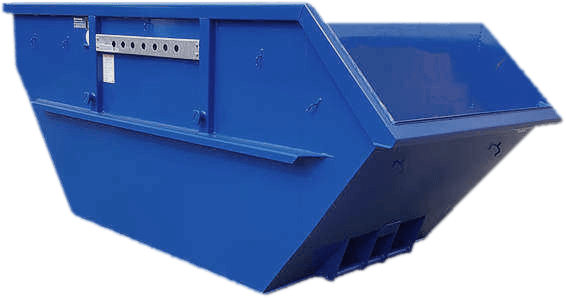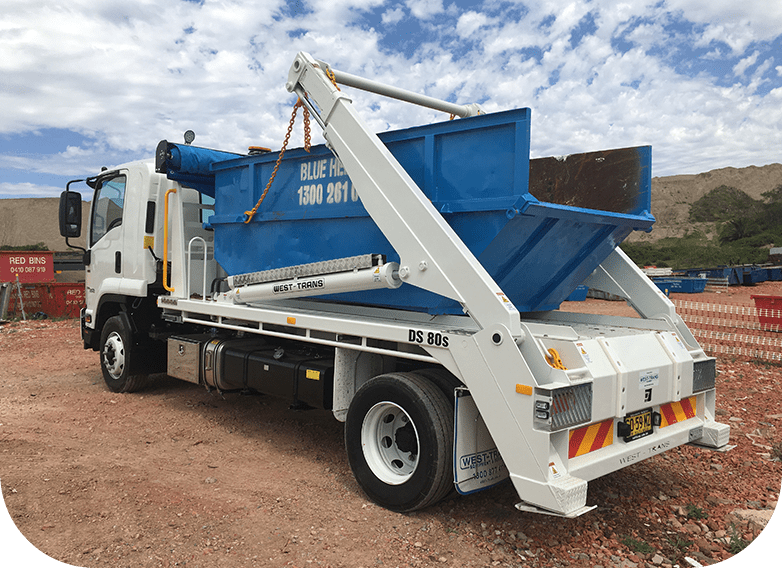 test
test
test
test
Avoid Rubbish Accumulation: The first step to remaining stress-free concerning rubbish removal is not to let them accumulate. Once they start to accumulate, they may become a breeding ground for infections and other diseases. Get in touch with our experts today for a fast and efficient rubbish removal service.
Reduce your Rubbish Volume: We firmly believe in recycling products. Try to reduce your household waste, recycle your items or donate them if they are in good condition. Our experts can help you with the sorting and removal of rubbish from your property.
Burning Rubbish: Though not advised, check out the regulations set by your council in Marrickville before you start burning your rubbish. To avoid any fines or start any unintentional bushfires, reach out to Blue Heeler Bins and we will swiftly take action against your rubbish.
Doorstep Rubbish Removal Service: Visit our website to book a quality rubbish removal service or directly call us and our experts will reach your property at the earliest to take care of all the rubbish in your spaces to create a safe and clean environment.
At Blue Heeler Bins, we are committed to providing our customers with complete rubbish removal service in Marrickville, Sydney. Call our experts on 02 9056 8105 or 0418 238 210 to get a free quote on our rubbish removal service. All our rubbish removal services comply with safety standards and codes set by the government and council. We ensure to provide you with the best and unrivalled services for rubbish removal in Marrickville and that too at the best prices.
What Our Clients Say

I found Scott and his team really reliable. They did everything they said they would, turned up within the time frame they gave, trustworthy and very helpful. I would absolutely recommend them to anyone.
Vicki Bailey

Highly recommend this company for fabulous service. I called for a bin late afternoon and inspite of doubts that the bin could be delivered before 10am the next morning, I had one just after 7am. Scott was obliging and helpful and the driver was also very polite and very careful with placing the bin in a difficult spot out of the way of other machinery and activities.
A G

We booked Blue Heeler Bins for waste removal service, for our new property in Cherrybook .We tried them because they were known to be the most cost-efficient method in our area for removing vast amount of waste.The truck was big enough to take up the waste and the driver was polite and professional and also helped us with the loading. I scheduled the pickup online and they came the very next day. I would definitely recommend Blue Heeler Bins for waste removal services.
Charles Culpin

This was my first time using a skip bin company, and Scott and his drivers were just great. Friendly and super helpful, they made every effort to accomodate my needs, and they did every time. I would recommend them highly, they saved my butt a few times and did it with a smile.
Bruce Hollis
{"video_yurl":"false"}