Rubbish Removal Inner West
Highly Efficient Rubbish Removal Service in Inner West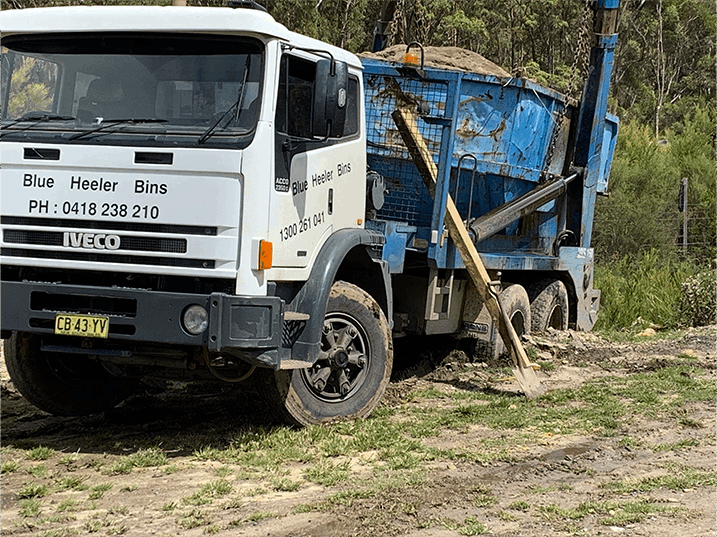 test
test
test
test
Services related to Rubbish Removal in Inner West:
Residential Rubbish Removal.
Construction Rubbish Removal.
Commercial Rubbish Removal.
Industrial Rubbish Removal.
Deceased Estate Rubbish Removal.
Garden Waste Removal.
If you stay in the Inner West, you can rest assured that your unwanted rubbish will be properly sorted and disposed of by calling Blue Heeler Bins. Be it for your old appliances, furniture, electronic gadgets, construction waste or garden waste, we have got you covered. Even for commercial spaces, we can help with rubbish removal that includes printers, old laptops, desktops, desks, chairs and cabinets.
Quality Rubbish Removal and Collection Services in Inner West
For over two decades, Blue Heeler Bins have been providing quality rubbish removal and collection services in Inner West. Businesses and residents can always count on us for affordable, efficient and swift rubbish removal in the Inner West. It's been observed that the daily rubbish produced in the Inner West has been increasing every year.
Some days when you get your home cleaning done, it might be possible to collect a heap of rubbish. Instead of waiting for the rubbish dump to increase, call our experts to help you with skip bins for the rubbish collection service. We offer same-day services for your rubbish removal in the Inner West.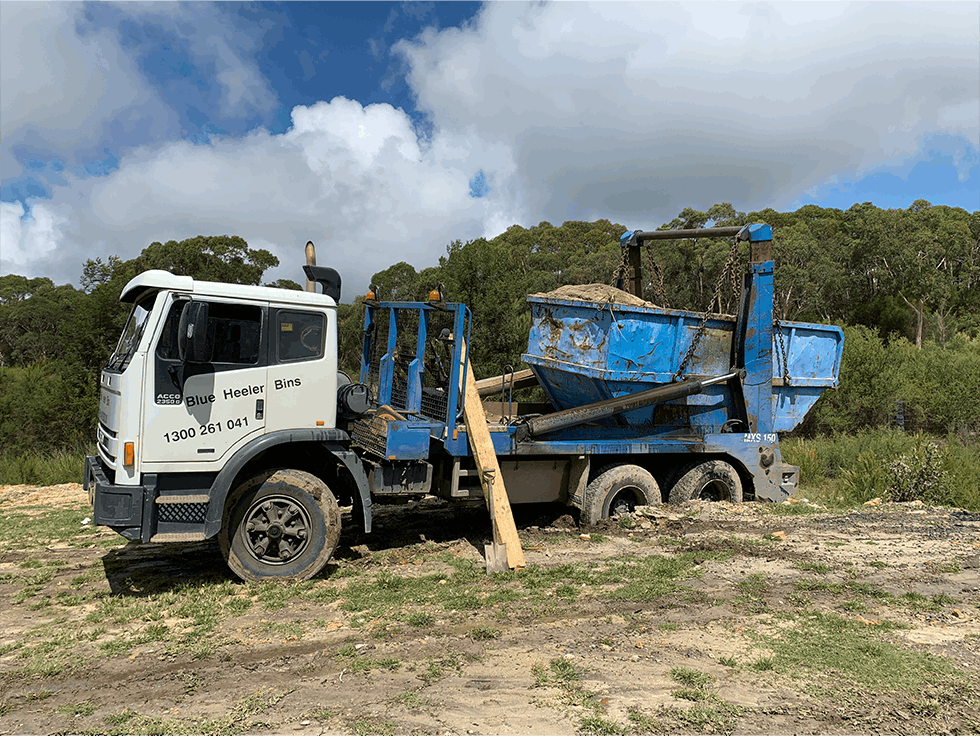 test
test
test
test
Why pick Blue Heeler Bins for Rubbish Removal in the Inner West?
We have over 20+ years of local experience.


Fastest service for rubbish removal.


Well-trained and professional experts to handle your rubbish removal needs.


Best quotes for rubbish removal in the Inner West.


Rely on our fast and reliable rubbish removal services in the Inner West:
With the experience that our local experts have, you can be assured to get quality services for rubbish removal in the shortest duration and in an efficient way possible.


We have skip bins that you can hire for various sizes from 2, 3, 4, 6, 7, 9, 12 cubic meters.


Our experts will reach your location, collect your rubbish, segregate your waste for recycling and dispose of the remaining rubbish in an eco-friendly way.


Our staff are capable enough to assist you with your rubbish removal services.


Our Rubbish collection services include prompt and cheap rubbish removal for:
Old kitchen appliances: Dishwashers, cooktops, microwave ovens, refrigerators, and other appliances.


Collection of deceased estates: Old and broken furniture, old tools and trinkets, random old items, broken and outdated appliances, miscellaneous rubbish and anything you don't need.


Garage and Shed rubbish removal: Old furniture, broken machinery, miscellaneous boxes and bags of rubbish.


Green waste removal: Branches and leaves, bricks and pavers, rocks and gravel, stumps and logs, any type of rubbish.


Office rubbish removal: Desks, computers, filing cabinets, computers, phone systems, photocopiers, fax machines and general rubbish.


Bedroom rubbish removal: Bed bases, mattresses, side tables, dressing tables and wardrobes.


Lounge rubbish removal: Couches, lounges, recliners, sofas and rocking chairs.
The Process of our Rubbish Removal in the Inner West-
Pick Up: Our services can be availed at any point during the day or night. Be it for rubbish removal from commercial, residential, industrial or construction sites, we can get them removed for you. You can remain stress-free as our professionals can undertake the lifting, dismantling, detaching your fixtures and placing them in the skip bins.


Clean Up: After all your rubbish is loaded into the skip bin, our experts will clean up your areas to make them usable again. To avoid safety hazards, our experts will remove all the glass shards, shattered mirrors, nails or any other sharp materials that are left out, so you need not worry about safety when moving about.


Disposal: Once the clean-up is performed our drivers would take responsibility for safe and secure disposal of your rubbish. We will see to it that all recyclable materials are sent to a recyclable plant, whereas your e-waste and other regulated materials are disposed of only in government authorised or private authorised places so that the waste is disposed of efficiently and reliably.
BE ASSURED THAT WITH BLUE HEELER BINS
you will receive services tailored exactly to what you ordered
If you order a 4 cubic meter bin, you are getting a 4 cubic meter bin, not 3 or 3.5.
That's our guarantee.
Do you ever find yourself with a large amount of rubbish or waste to handle? Do you need to hire a skip bin, or would you rather have experts take care of it instead? Look no further, because all of your rubbish removal & skip bin hire needs can be met right here.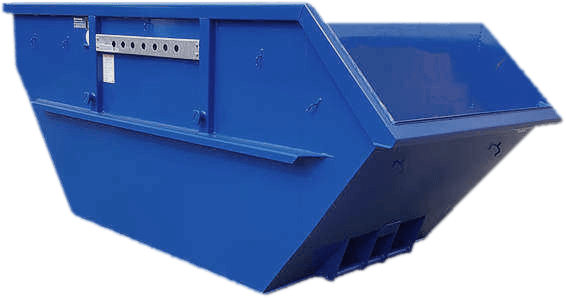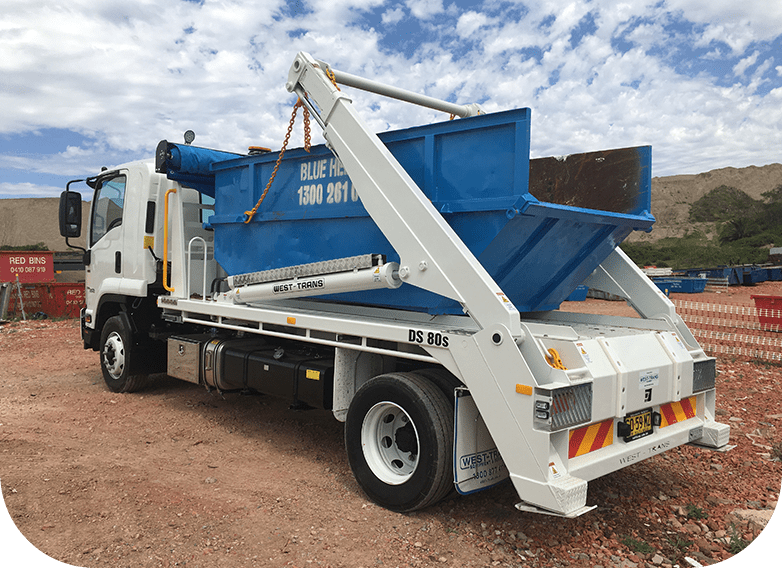 test
test
test
test
It's never too late for clean-ups! Contact our experienced professionals on 02 9056 8105 or 0418 238 210 to get premium quality rubbish removal service in Inner West. Our team can provide you with customised tailored services for rubbish removal in the Inner West. We guarantee 100% job completion and leave your spaces looking spotless. We assure you of the best prices, any type of rubbish removal and same-day services in the Inner West.
What Our Clients Say

I found Scott and his team really reliable. They did everything they said they would, turned up within the time frame they gave, trustworthy and very helpful. I would absolutely recommend them to anyone.
Vicki Bailey

Highly recommend this company for fabulous service. I called for a bin late afternoon and inspite of doubts that the bin could be delivered before 10am the next morning, I had one just after 7am. Scott was obliging and helpful and the driver was also very polite and very careful with placing the bin in a difficult spot out of the way of other machinery and activities.
A G

We booked Blue Heeler Bins for waste removal service, for our new property in Cherrybook .We tried them because they were known to be the most cost-efficient method in our area for removing vast amount of waste.The truck was big enough to take up the waste and the driver was polite and professional and also helped us with the loading. I scheduled the pickup online and they came the very next day. I would definitely recommend Blue Heeler Bins for waste removal services.
Charles Culpin

This was my first time using a skip bin company, and Scott and his drivers were just great. Friendly and super helpful, they made every effort to accomodate my needs, and they did every time. I would recommend them highly, they saved my butt a few times and did it with a smile.
Bruce Hollis
{"video_yurl":"false"}