Cheap Skip Bins Sydney | Rubbish Removal Sydney
We at Blue Heeler Bins are a professional skip bin hire service who cater to customers in Sydney, Australia – Inner west, St. George, Eastern suburbs, Liverpool and Sutherland. Our skip bins are accurate in size ensuring you get what you pay for. We realise there are a lot of cheap skip bins sydney businesses who don't give you the correct skip bin size you pay for. Whatever size skip bin you order with us that will be what you get, we guarantee it!
For cheap skip bins sydney, call Blue Heeler Bins on (02) 9544 8000 or
0418 238 210 today!
Blue Heeler Bins also of rubbish removal services in Sydney. Our friendly staff will fulfill your requirements. There is no rubbish removal job in Sydney that is too big or small for us.
For rubbish removal Sydney, give Blue Heeler Bins a call on (02) 9544 8000 or
0418 238 210 today!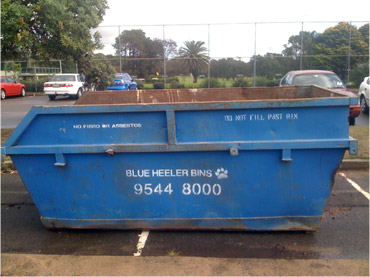 Cheap Skip Bins Sydney – Rubbish Removal Sydney